Hello dear stitchers!
I see this blog has got stuck in winter! Well, now that I think of it, we are in winter now, but on the other side of the globe!
Now here in Italy it's summer, and a boiling one!
So I think I'll bring the blog a little bit up to date!
First, spring!
My big project (Calendar Cats) is still unfinished (shame on me), and this can be also said about my spring cats, March April (really just an orange blur) and May.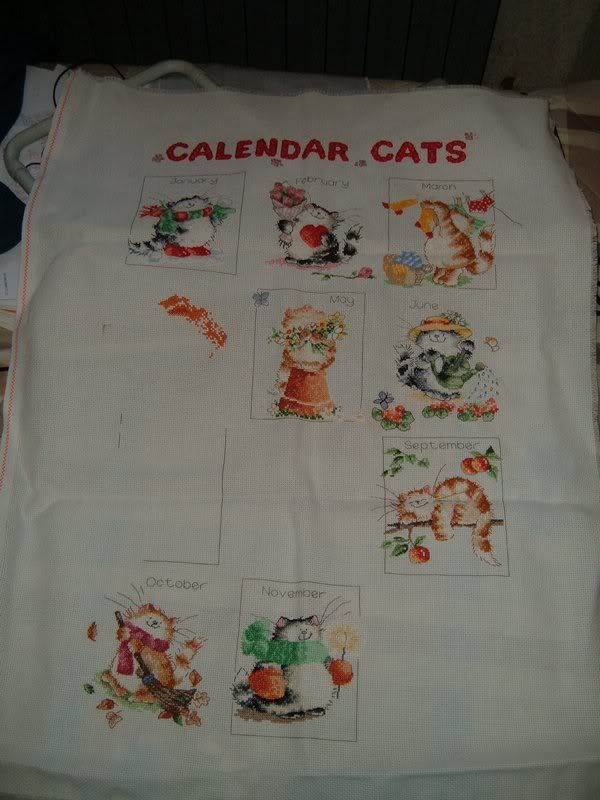 Calendar Cats so far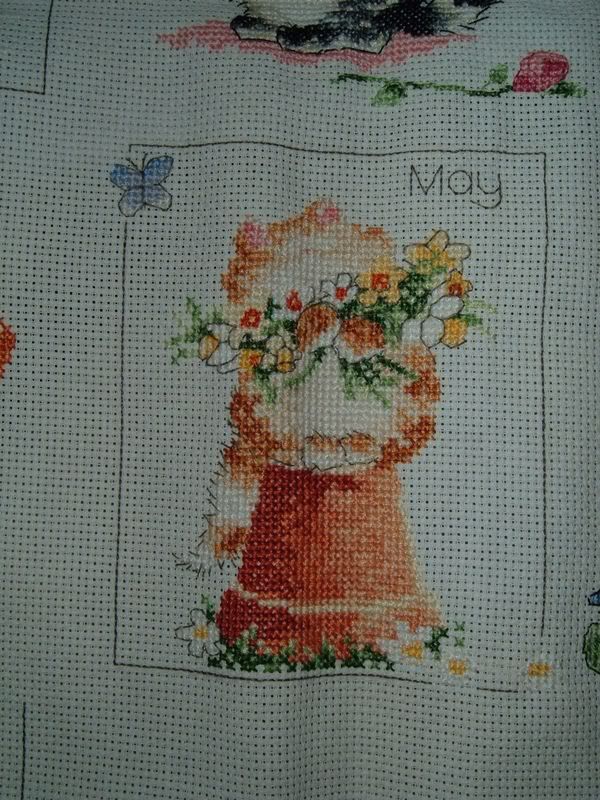 May Cat

While Spot of Spring by the Drawn Thread is finished
Spot of Spring


I'm making it as a bellpull as Nicky already did!
As for summer, just a cat to show you, June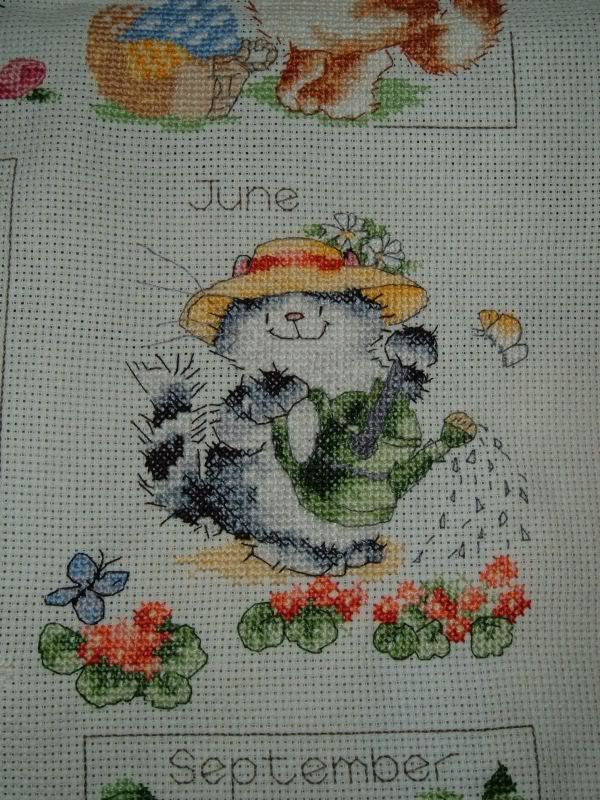 June Cat

And Spot of Summer is nearly completed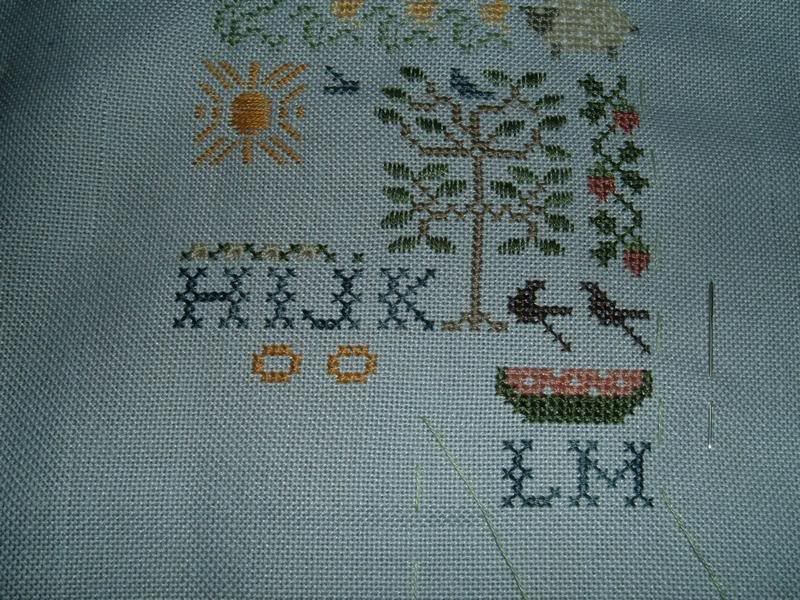 Spot of Summer
That's all for now, I'll try stitching July and August cats before September 21st!
Hope to see you all back here!
Happy summer, and winter, to all!
Valentina
Labels: Calendar Cats, Valentina